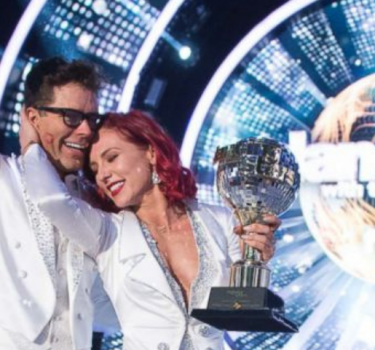 September 14th, 2020
Burgess is Back!
Long time professional dancer from Dancing with the Stars on ABC is back! Sharna Burgess will be returning to TV as she rejoins the pros on Dancing with the Stars. After winning the mirror ball in season 27, Sharna explored other opportunities like judging for Dancing with the Stars Australia and choreographing for So You Think You Can Dance and Flirty Dancing. Read more about Sharna's dancing career here.
Sharna will also be returning to the Dance The World stage in 2021. She will be joining us at the Walt Disney World ® Resort for Dance The World and the World Dance Competition. Burgess joined the Dance The World Events team in 2018 for the inaugural Dance The World Broadway event. This time she's back at the most magical place on Earth. During Dance The World, Sharna will warm-up performers at rehearsals, teach a masterclass workshop, and perform at the gala. During World Dance Competition, Sharna will help judge the competition alongside Geo Hubela and David Houde, host a masterclass workshop, and perform at the Gala Celebration and Awards Ceremony.
Watch our 2021 celebrity guest compete for the mirror ball on Dancing with the Stars starting Monday, September 14 on ABC.