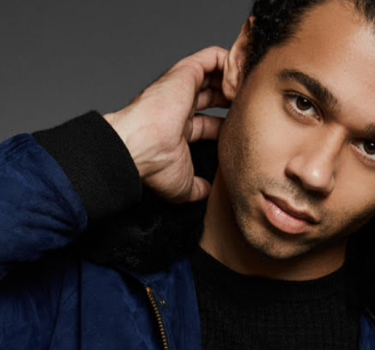 October 3rd, 2019
Celebrity Spotlight: Corbin Bleu
Corbin Bleu is coming to the 'Big Apple'! The Broadway and movie star joined us in New York City for Dance The World Broadway in 2019 and will be back in 2020!
Corbin began appearing on television at the age of two in television commercials. At this young age, he discovered his love for dance when he started taking jazz and ballet classes. Corbin's acting career began after his family moved to Los Angeles and he landed a recurring role on the television series High Incident. From then, Bleu landed multiple small roles in several feature films. Throughout this time Corbin continued to dance. He later became one of the first students at Debbie Allen Dance Academy and eventually attended the Los Angeles County High School for the Arts as a theater major. Corbin landed his first lead role in Catch That Kid. Corbin rose to stardom after he landed a major role in the hit the High School Musical film series. Corbin Bleu joined the cast of Dancing with the Stars for show's seventeenth season.
Corbin returned to his theatre roots after being cast in the Broadway show In the Heights. Corbin continued to star in Broadway shows like Holiday Inn, The New Irving Berlin Musical and most recently Kiss Me, Kate.
During Dance The World Broadway Corbin will host each Times Square Performance, teach a masterclass workshop, and take group photos with each dance studio. We're excited to have Corbin Bleu back with us for Dance The World Broadway.