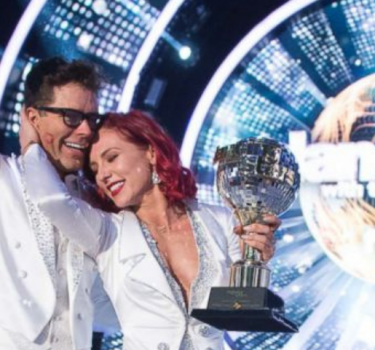 September 5th, 2019
Celebrity Spotlight: Sharna Burgess
Sharna Burgess from Dancing with the Stars on ABC will be joining us for the Dance The World and World Dance Competition events at the Walt Disney World® Resort.
A native Australian based out of Los Angeles, Sharna Burgess, is a creator, storyteller, choreographer and all-around performer whose work spans theater, film, Broadway, and television.
Burgess began dancing at only five years old. At this young age, she started to train in ballet, jazz, and gymnastics. She began to study ballroom dance at the age of eight. She was chosen to represent Australia at the World Championships in both the Standard and Latin styles and performed in the 2000 Summer Olympics Closing Ceremony at only 15 years old.
Once she turned 18, Sharna moved to London where she collected numerous titles and appeared on a UK tour with the show Simply Ballroom. After appearing on Simply Ballroom Sharna toured with Burn the Floor for the next six years and was also apart of the cast once the show moved to Broadway. Sharna Burgess' first television appearances were on the Australian Dancing with the Stars (took out the comma) and So You Think You Can Dance in Belgium and the Netherlands. She joined the cast of Dancing with the Stars on ABC as a troupe member for season 13 in 2011. She also assisted So You Think You Can Dance choreographer Jason Gilkison on both the Australian and American versions of the show. She remained on the Dancing with the Stars troupe until the end of season 15 and became a regular pro on season 16 of the show. While on Dancing with the Stars, her popularity rose very quickly becoming a regular finalist and fan favorite. In 2018, Sharna won her first Mirror Ball Trophy with partner Bobby Bones. In 2019 Sharna joined the judges' panel for Dance with the Stars Australia.
During Dance The World Sharna will warm-up performers at rehearsals, teach a masterclass workshop, and perform at the gala. During World Dance Competition, Sharna will help judge the competition alongside Geo Hubela and David Houde, host a masterclass workshop, and perform at the gala dinner event and awards ceremony.