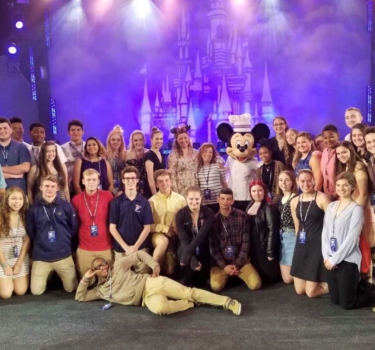 April 27th, 2021
Teachers Share Their Cook Around The World Experience
Cook Around The World travel veterans opened up about their years partnering with World Class Vacations by WorldStrides for the event. We discussed the experience with Emily from Patriot High School in Nokesville, VA, Donna from Oakdale High School in Oakdale, Louisiana, and Kevin from Ocean County Vocational Technical School in Brick, NJ. They share their insight on the event and tips for successful travel and fundraising!
How many times have you attended Cook Around The World?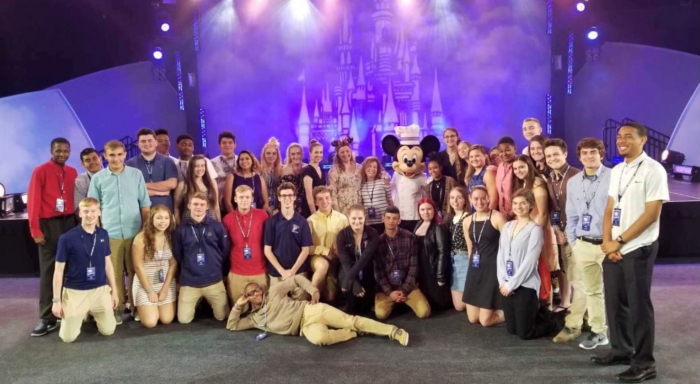 Emily, Patriot High School: We have attended CATW on four separate occasions and are looking forward to joining in 2022! We can't wait!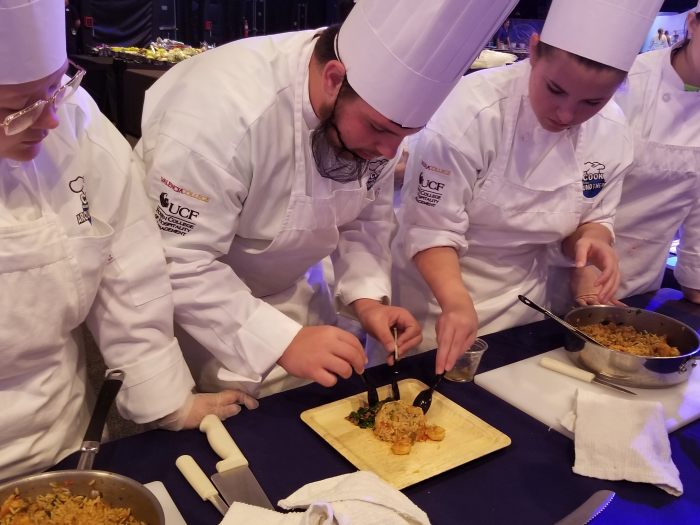 Donna, Oakdale High School: We have attended CATW for five years.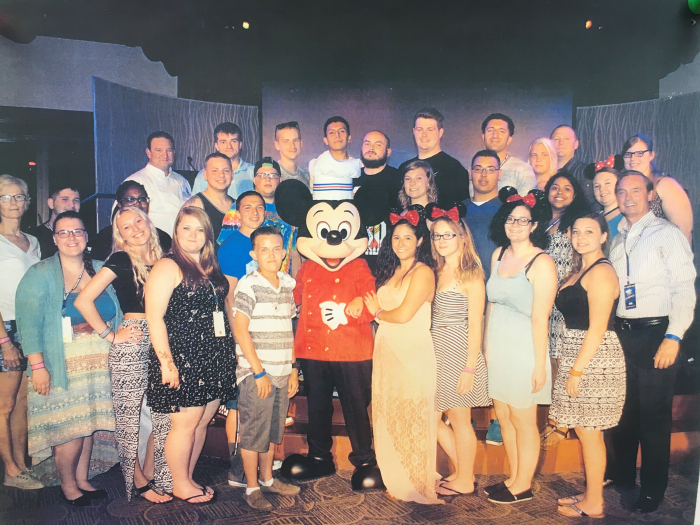 Kevin, Ocean County Vocational Technical School: We have attended Cook Around the World five times. Last year would have been our sixth if not for the pandemic.
What did you take away from experience?
Emily, Patriot High School: This experience was valuable for all and life-changing for some of our students in the Culinary Pioneer program. Each year I am floored at the skill and confidence-building I see across the board after attending Cook Around The World. This experience provides competition in a user-friendly (teaching) and celebratory atmosphere. We enjoy hearing advice, stories, and tips from experienced chefs and hospitality field leaders, and we always leave excited to come back the following year.
Donna, Oakdale High School: For many of my students, this trip was their first out-of-state trip. Of all the students who have attended, several have decided to pursue a career in the hospitality industry. The hospitality industry is very big in our state, as well as Allen Parish. Allen Parish is the home to one of about eleven large casino resorts in our state. I love how the students that attend bond together to form a team!
Kevin, Ocean County Vocational Technical School: I have taken away many things from the experience beyond cooking. I love the bond students grow from being roommates for a weekend, which often turns into college roommates or coworkers or great friends down the road. Motivational speeches from some of the celebrity chefs have stuck with me through the years. For example, Fabio's story about how he built himself up, lost everything, and had to do it again was inspirational. His real-world approach to delivering his experience stuck with me and my students. The first time we went to the Gala and Career Forum was outstanding, and I enjoyed hearing from the employees at the Walt Disney World Resort.
What part of the event impacted students the most? Why?
Emily, Patriot High School: This event expands horizons. I have watched sparks ignite when students hear stories and advice from industry leaders and Food Network chefs. In 2018 Aaron Sanchez spoke to one of my students about his future, and it changed his life and path. Those moments are priceless.
Donna, Oakdale High School: The Cooking Competition had the most impact. My students became a team; they practiced their dish, went into the community to get critique. They grew in their pride, their self-esteem, and confidence.
Kevin, Ocean County Vocational Technical School: The competition has been the best addition or had the most impact on my students. For students that may be a little nervous about competing individually, this type of competition gives them a platform to compete as part of a team and build confidence going forward. It is very rewarding to students that want the challenge of competition. Another component of Cook Around The World that has impacted my students was when we to Le Cordon Bleu and had a fantastic day preparing food from all over the world. The school did such a tremendous job with my students that three of my students decided to attend Le Cordon Bleu for college once we returned home.
What was your and your student's favorite part of the event?
Emily, Patriot High School: The competition is always nerve-wracking but so much fun! My students genuinely enjoy meeting and interacting with students from all over the country and the world. I feel the same. I have met and networked with some incredible culinary instructors at CATW.
Donna, Oakdale High School: I would love to say the Cooking competition; they love the competition but honestly, just being at Disney was their favorite part.
Kevin, Ocean County Vocational Technical School: Students always rave about different parts of the event. If I had to narrow it down, I think the top highlight would be the competition, followed by the celebrity chef, Gala Dinner, and free time at the parks to enjoy their friends, try different foods and have a great time in the parks.
Do you have any fundraising tips, ideas, or suggestions for other schools thinking about attending CATW?
Emily, Patriot High School: We have assisted our school's booster club with grilling and cooking at home football games in the past. We run a Thanksgiving pie sale and cafe' experiences for teachers. In the next school year, we will be doing "Make and Take Mondays," where we prepare "to-go" casseroles for teachers and staff to ease their weekly meal planning stress.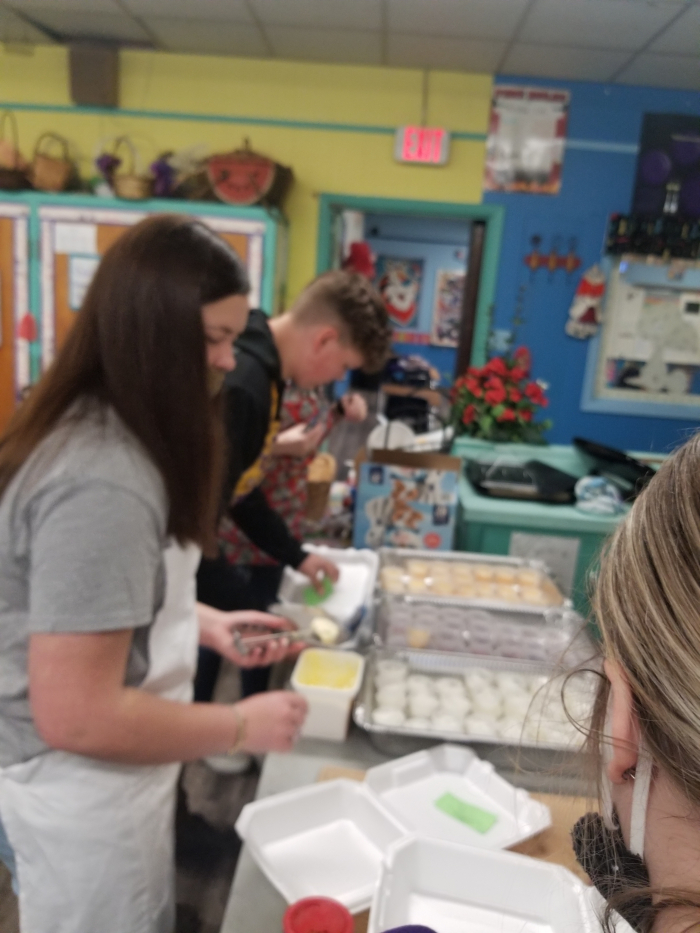 Donna, Oakdale High School: Our most significant fundraiser is suppers and lunches to go! The meal we make the most money on is Loaded Baked Potatoes with Sautéed Shrimp. The last time we sold this meal we made over $2,000. We sell our tickets for $8, and we try to keep our cost under $3.00. The students prepare these meals, and people come to pick up the meal for either lunch or supper. Some of the other meals we sell are: Chicken Spaghetti, Bacon Chicken Alfredo, Pork Roast, Rice and Gravy. These are easy meals for the students to prepare. Food tends to be our best money maker.
This year we sold RADA knives, and that was pretty popular. We take advantage of holidays; this year, as I am getting ready to retire in 3 years, my students and I are compiling a cookbook of every recipe ever cooked in our Home Ec. The name of the cookbook is 25 years of Cooking with Mrs. Stewart. We are selling them for $20, and we already have over 75 orders before the book is finished.
Lastly, we create our signature seasoning mix, Pow Wow Powder. We mix it, bottle it, and sell it for $3.
Kevin, Ocean County Vocational Technical School: We do two seatings for dinner and attempt to serve at least 150-200 people during the night. The school district takes money spent on food, and the rest will go towards the students' flight. The students also sell candy and make bottled iced tea and to sell to our students and regular dining room customers during the school day. My entire goal with fundraising is always to have the students fly for free, and we have achieved that goal every year I chaperoned the trip. We have organized our dinners differently over the years, and I think we have it down now to a science where we can feed a lot of people quickly and not go over budget on the food.