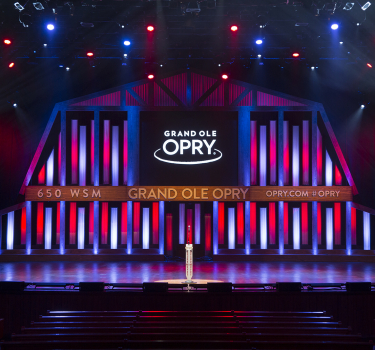 January 6th, 2020
Dance The World is Going to Nashville
Dance The World Events is expanding beyond the Walt Disney World® Resort in Florida and New York City with an all-new event! In July 2021, we are bringing all of the fun, magic, and memories to Nashville, Tennessee! From the Country Music Hall of Fame to the Grand Ole Opry House stage to the streets of downtown, dance studios and their families will experience 'Music City' in the most epic way!
Dance The World Nashville will allow dance studios to take the stage at the world-famous Grand Ole Opry House! The Grand Ole Opry is home to greats like Dolly Parton, Carrie Underwood, Blake Shelton, and more! During stage show performances, dancers will perform their own choreography for family and friends in the crowd.
During this magical and exciting new event, performers will also have the opportunity to take a masterclass workshop from a celebrity guest! Be one of the first to know when we announce our celebrity guest by subscribing to our blog here.
We will be dancing through the streets of downtown Nashville with our 'Music City' Parade. Dance studios from around the world will come together for a parade experience like no other. Dancers ages 8-22 will perform a choreographed routine wearing an exclusive Dance The World Nashville costume and custom red sequin boots!
Celebrate with a lunch buffet, line-dancing, and much more at the Wildhorse Saloon with our 'Music City' After Parade Party! Dance the afternoon away with family and friends after the performance of a lifetime.
Don't miss out on this new and exciting event! Experience the city that music calls home with Dance The World Nashville!