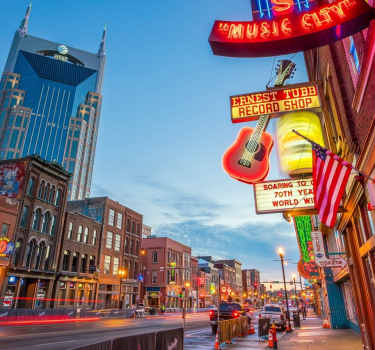 January 22nd, 2020
Why Dance The World Nashville is the Best Way to Experience 'Music City'
Meet dancers and make friends from around the world
Performers will mingle with dancers from around the world, with plenty of time to socialize outside of rehearsals—including the 'Music City' Parade After Party at the Wildhorse Saloon! The after-party will include lots of fun, food, line-dancing, and more!
Learn from professionals
All participants have the opportunity to take a workshop from the celebrity guest.
Perform on an iconic stage
Dance studios will perform their choreography on stage at the Grand Ole Opry House. The Grand Ole Opry is home to greats like Dolly Parton, Carrie Underwood, Blake Shelton, and more! Stage shows give dancers the chance to feel what it's like to perform on a world-class stage without the pressure of competing. Stage shows are limited to a 90-minute time block, so participants have plenty of free time to explore Nashville.
Performance festive and family vacation all-in-one
The event is an excellent chance for dancers to bond and strengthen their performance skills. Dance The World Nashville is scheduled in the summer to allow families to attend together.