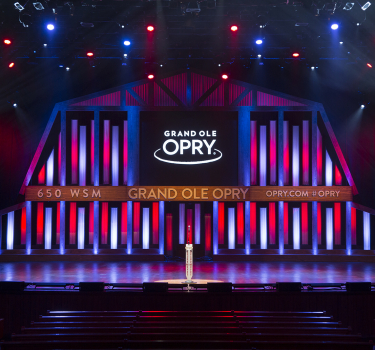 October 23rd, 2020
Nashville is Open and Ready for You!
Have your dance studio perform in Nashville, the big city with a small-town feel. Nashville is open and ready for you to take the stage! Famous attractions like the Grand Ole Opry House and the Country Music Hall of Fame are open now, and all other businesses and attractions will be open before or by next summer. Explore all attractions open in Nashville here.
Give your dance studio an experience to look forward to! Have your dance perform their choreography for family and friends in the crowd at the Grand Ole Opry House. The world-famous Grand Ole Opry House is home to greats like Dolly Parton, Carrie Underwood, Blake Shelton, and many more! Dancers will also have the opportunity to take a master class workshop from a celebrity guest. Performers will dance through the streets of downtown Nashville with our 'Music City' Parade. To wrap up the event, performers, friends, and family members can celebrate with a buffet, line-dancing, and much more at the Wildhorse Saloon with our 'Music City' After Parade Party! Health and safety will always be our top priorities. We will continue to monitor and make necessary adjustments for all of our events to ensure the health and safety of our travelers. Experience the "small city with a big feel" in the safest way and make your 'music city' debut in 2021 with Dance The World Nashville.