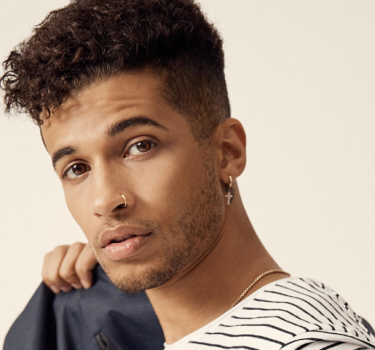 July 26th, 2022
Celebrity Spotlight: Jordan Fisher
With Sing The World right around the corner we would like to spotlight our celebrity host Jordan Fisher! We will be in Walt Disney World December 10-13 for our All-New massed choir performance at Epcot® where our amazing high school choirs from around the world will take the audience on a multicultural musical journey, celebrating different cultures and showcasing cultural unity through songs of inspiration, hope, and respect.
Jordan Fisher is a 28-year-old singer, dancer, actor, and songwriter from Birmingham Alabama who rose to fame for appearing in a number of television shows and movies. Jordan Fisher's first major role on television was on 'The Secret Life of the American Teenager", an American teen drama television series that aired on ABC family. Jordan Fisher is also known for his roles in Disney Channel's "Teen Beach Movie" and its sequel "Teen Beach 2". In 2015, Jordan Fisher received a "Teen Choice Award" nomination for his songs in "Teen Beach 2".
Jordan Fisher has also had a decorated musical career since he released his first single, "By Your Side" followed by "Never Dance Alone" and "What I Got" back in 2014. In 2015, Jordan Fisher sang two versions of the song "True Love" on the TV series "Liv and Maddie" and signed a record deal with Hollywood Records where he released his first label record "Counterfeit" on February 1st, 2016. Two months later Jordan released the single "All About Us" which would be included in his self-titled debut EP. Jordan has also had two songs in the movie "Grease: Live" as well as singing the end-credits duet "You're Welcome" with Lin-Manuel Miranda in the animated Disney film "Moana"
We could not be more excited to have a bright, talented star like Jordan Fisher join us in Walt Disney World for the holidays this December, and we hope to see you there!